BIM and Beyond - Design Technology in Architecture
Together with the Australian Institute of Architects, NBS Australia are proud to share the findings of this report examining the usage of design technology in Australian architecture. No matter where you are on your BIM journey, we trust that you will find this report insightful and valuable.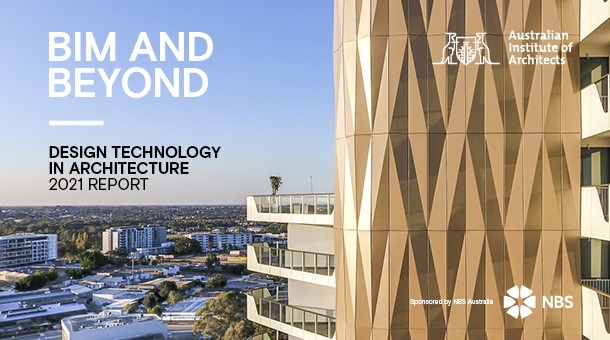 Report highlights and key findings
The Institute undertook data collection through the establishment of a targeted list of 400+ stakeholders.
Findings will ignite interest, education and action by architectural firms and ultimately flow through to clients and manufacturers. 
BIM adoption in Australia is mature and organisations not actively using BIM are behind the productivity frontier. 
Design Technology has a seat at the decision-making table with representation in the leadership team of 64% of responding practices.
Over half of responding practices are purchasing and developing design automation tools.
While lack of expertise is cited as a challenge, most architects responding to the AIA survey appear to be confident in their knowledge of BIM. Resource is clearly being allocated to BIM and digital technology, with many having a dedicated BIM resource and responsibility for it at senior leader level.
David Bain, Research Manager, NBS